Health Benefits of Curd or Yoghurt | Super For Your Daily Fare
Curd or Yoghurt is also known as Dahi (Hindi), Doi (Bengali), and Thayir (Tamil)
Health Benefits of Curd or Yoghurt | For Your Daily Fare – Curds are very nutritious, and eating it regularly may boost several aspects of your health. Curd also known as Dahi in Hindi or Yoghurt is a popular dairy product that's made by the bacterial fermentation of milk.
Dahi is made by boiling and cooling the milk to 30-40°C and adding a spoonful of curd. This spoonful of curd is called "culture" or "jaag". It causes the bacterial (lactobacillus) fermentation of milk. It ferments lactose, the natural sugar found in milk and in a few hours converts milk into curd.
In India, eating sweet curd before an important event like an exam or job interview is considered auspicious.
Curd or Yoghurt – The Difference
Curds or Yogurt is indeed used interchangeably in many parts of (mostly urban) India and the region in general.
It is similar in that bacteria are used to produce lactic acid to thicken the milk. They're different in that yoghurt is made with pure culture for consistency.
As we know it, in India, curds and dahi mean one and the same thing. While, in the western world or even as per the generic meaning, curds refers to the milk solids that remain after curdling the milk.
How to make curds?
It is really simple to make the curds. The recipe for homemade curd is given towards the end of this article.
This in India is known as cottage cheese or paneer or chenna. Thus, in India, curd means dahi, whereas, in the west, curd means cottage cheese.
The process starts with milk. It is first pasteurized, then fermented with various live bacteria cultures, and incubated at a specific temperature to encourage bacteria growth.
Technically, Indian Curd or Yogurt is a dairy product made by fermenting milk with bacterial culture. There are immense health benefits of curd. It provides protein and calcium, and it may enhance healthy gut bacteria.
The health benefits of curd range from protecting you against osteoporosis to relieving irritable bowel disease and aiding digestion, but these depend on the type of Dahi consumed.
Similarities Between Curd And Yogurt
They both are made from milk and are fermented milk products in nature.
Both look similar in their appearance.
Both can be easily consumed by lactose-intolerant people, as these do not contain lactose. While in formation, the milk sugar lactose breaks down and is fermented to lactic acid by lactobacilli. Thus, people who can't have milk can have curd or yoghurt.
How Was Curd or Yoghurt Discovered?
As a legend goes, while travelling across the desert some Turks kept milk in a goatskin (or camel skin) bag and slung it across the back of a camel.
When they opened the bag after a few hours, they found the milk had transformed into a tangy custard.
The heat in the desert and bacterial culture in the goatskin bag (possibly rennet) made the curd or yoghurt form.
This is also evidence that suggests that by 9000 B.C. Neolithic man in Central Asia had domesticated horses, cattle, and camels, and were known to drink their milk. But they may have not known hot to make curds back then.
The discovery of yoghurt is supposed to have been accidental, a happy mistake made by an early man attempting to store milk in a warm climate. Perhaps, that's how we learnt how to make curds.
A historical record shows that in the 16th century a Turkish doctor saved the life of King Francis I by treating him with yoghurt made from goat's milk.
The king had been suffering from some type of intestinal illness that no other medicine seemed to help but was apparently cured by yoghurt. An example of the health benefits of curd.
This wondrous cure brought a new surge in the popularity of yoghurt as a health food, though no one quite knew how the yoghurt worked.
Though, it's significant to know that the health benefits of curd or yoghurt have been known for a long time.
Curd or Yoghurt in the Culinary Sphere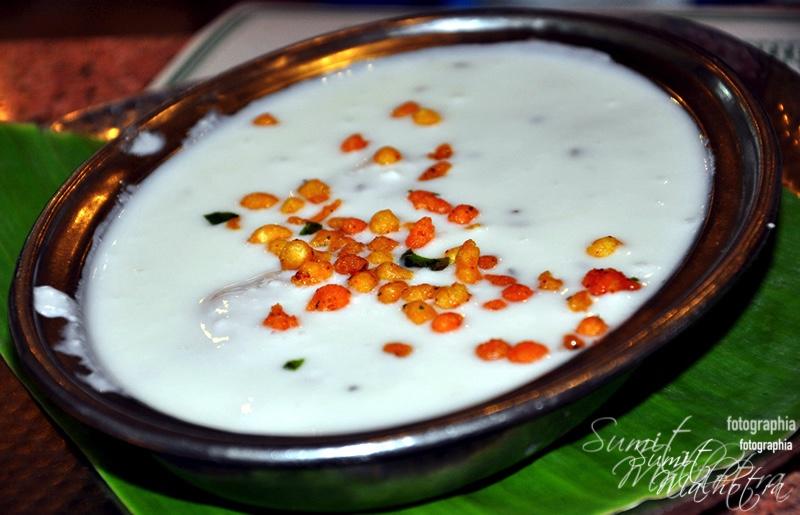 Dahi or yoghurt is one of the staples in all our kitchen pantries. And for a good reason… the health benefits of curd. It is always convenient to be paired with any of our daily meals.
The benefits of curd in food extend beyond just curd recipes. As a result, in Indian cuisine Curd is consumed directly as well as indirectly in different forms.
In Curries – Both North and South Indian use curd in their curries.
For Marinades – For meat, paneer, tofu and vegetables.
For Beverages – Lassi, Chaach, Mango Lassi
For Raita – Aloo, Mixed vegetables, Pomegranate
For Sweets – Mishti Doi, Shrikhand, Bhapa Doi
For Dips – Garlic Dip, Labneh
In Bakery – Its acidity helps activate 

baking soda

, making baked goods fluffy and light while its creaminess helps keep baked goods moist.
As a Replacer – It can step in for sour cream, mayonnaise or crème fraîche, bringing the same tangy with less guilt.
Health Benefits of Curd or Yoghurt
The health benefits of curds are immense. It is rich in calcium, vitamin B-2, vitamin B-12, potassium, and magnesium. Curd has amazing health and beauty benefits that can be enjoyed by incorporating just one bowl every day into our diet.
Nutrition – It is high in protein, calcium, vitamins, and live culture, or probiotics, which can enhance the gut microbiota. These can offer protection for bones and teeth and help prevent digestive problems.
Calcium-Rich – Calcium is essential for the development and maintenance of healthy bones and teeth. It is also vital for blood clotting, wound healing, and maintaining normal blood pressure.
Good for digestion – It is a great probiotic (an ingredient that contains live bacteria). These good and beneficial bacteria are known to improve gut activity, soothe inflamed digestive systems and treat an upset stomach.
Stronger immunity – The active bacteria in the yoghurt fight disease-causing germs and keeps your gut healthy. Yoghurt is packed with vitamins and protein, along with lactobacillus, which boosts your immune system.
Health benefits of curd during diarrhoea – Probiotics in yogurt act as a mild laxative. In cases of diarrhoea and dysentery, if curd is used with rice, it reduces the frequency of diarrhoea and other side effects of diarrhoea & abdominal distress, stomach pain and flatulence.
Health benefits of curd for lactose intolerants – People who suffer from lactose intolerance develop diarrhoea and gastric problems if they consume milk above a certain threshold quantity. This happens because the acids produced in their stomachs are incapable of digesting milk proteins.
Health benefits of curd for the heart – Eating curds every day will help in reducing cholesterol levels, thus lowering the risk of high blood pressure and hypertension. It helps in keeping the level of cholesterol balanced and the heart healthy.
Curd as a beauty enhancer – If the curd is massaged on facial skin, it acts as skin bleach. It also brings softness in the skin. A fine paste of henna mixed with curd is good for treating dandruff. It also acts as an excellent hair conditioner and can be used for treating sunburns.
Destressing Curd – In the busy modern life, one of the most common issues among people all around the world is their inability to deal with stress. If you have a bowl of curd on a regular basis, it will help you tame down the stress hormones of your body. It will also help you deal with anxiety better.
Health benefits of curds for sexual health – Some studies have shown that consuming curd or dahi may help people who have some sort of sexual health problem, such as sexual impotency, low libido, etc.
Curd Recipe | Dahi Recipe | How to make curd | Homemade Curd
Curd or Dahi is very nutritious, and eating it regularly may boost several aspects of your health. Here is a simple dahi recipe for how to make curd or thick homemade curd.
Ingredients
500

ml

Milk

2

tablespoons

Curd for culture
Instructions
Take 500 ml of boiled and cooled milk in a vessel or a saucepan.

Take culture from previously made curds – two tablespoons.

Add this to the milk on an evening and rest it overnight.

Next morning, your thick homemade curd or dahi is ready.
Liked this one! Then, don't miss these recipes too
If you like this article, you can let us know in the comments below or on social media using #gosumitup and tag @gosumitup.

I am always happy to read your feedback and if you liked the dish or if you made the dish. :)

Better still, take a picture and post it on Instagram and tag it as #gosumitup

Connect direct – You can also connect with me directly on my Instagram and Facebook or on Pinterest.

And, keep visiting us for more of such awesomeness. Do bookmark gosumitup.com into your web browser now or simply subscribe to our browser notifications.

Thank you for visiting GoSumItUp! I hope you enjoy the recipes found at www.gosumitup.com. This page consists of disclaimers regarding the recipe, it's outcome, nutrition, and food handling safety decisions.

These have been compiled for general information only and should not be used for the diagnosis or treatment of any medical condition/s.

This information is not intended to diagnose, treat, cure, or prevent any disease as well.

GoSumItUp.com has used all reasonable care in compiling the information but offers no warranty as to its accuracy or its use in any possible form.

Consult a doctor or other health care professional for diagnosis and treatment of any medical condition/s. For more details please refer to our disclosure policy.

GoSumItUp blog is not responsible for your outcome of any recipe found on this website or linked to from any other source. There are a number of factors that could contribute to not achieving the desired result when making a recipe.

Some of those can include the ingredients and brands of ingredients, ingredient substitutions, skipping steps, combining steps or altering the recipe, the equipment used, my possible errors/typos, or the reader's individual cooking ability.

I try my hardest to estimate accurate cooking and prep times for the recipes on this blog. However, it takes me only a few seconds to chop most vegetables, but it may vary for others. Experience and skill levels are always factors in the time necessary to complete a recipe.

When preparing meals, please take into account that experience in the kitchen, the ability and willingness to multitask during cooking, and whether you've purchased pre-chopped vegetables or are chopping your own, etc. are going to affect prep and cook times.

Also, everyone's oven and kitchen tools are a little different. Baking times can vary quite a bit, depending on your specific oven. So, you need to practice with and know your own equipment to achieve the best results and understand the time it may require.

I do not post any nutritional information here. To ensure the most accurate nutritional information, you the reader should make calculations based on the ingredients you personally use, using your own preferred method, or consulting with a licensed nutritional expert.

My simple goal here is your success with the recipes posted on this blog. I hope it comes out exactly as you expect it to, but sometimes it may not. I hope you'll always feel free to email me with a question so I can do my best to help.

[/vc_row]