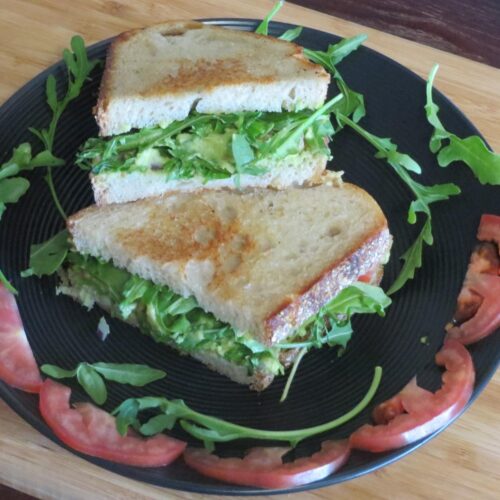 Guacamole Sourdough Sandwich | How to make Guacamole Sourdough Sandwich for Breakfast
Guacamole Sourdough Sandwich Recipe for Breakfast – This is the perfect guacamole sandwich made with sourdough bread to satiate your morning hunger cravings. This healthy guacamole sourdough sandwich is a luxuriously delicious way to fuel up for a busy day.
Heat your skillet on medium-high heat.

Spread desired amount of guacamole on the sourdough bread.

Top up with arugula. Keep the other slice on it.

Butter outer slice of bread and grill on both side till golden brown colour.

Make the other sandwich the same way and serve hot.