Grand Bazaar Istanbul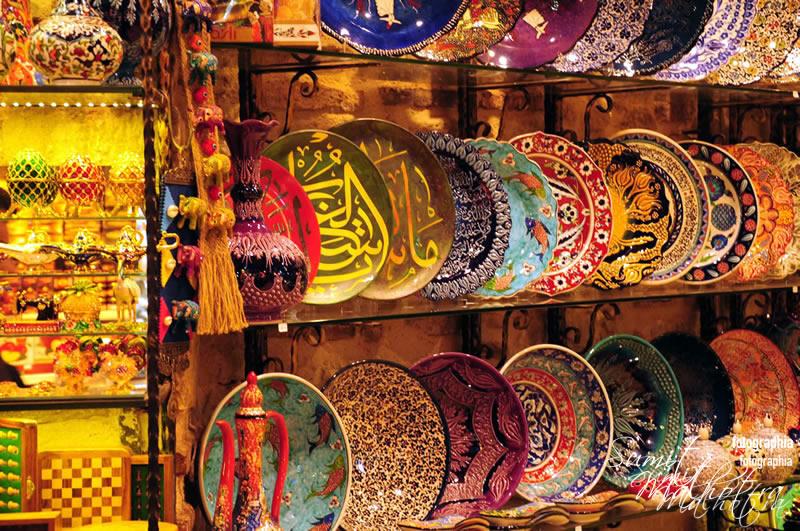 Kapali Çarsi ("Covered Market") or the Grand Bazaar, Istanbul is sprawled over the walled city. The Grand Bazaar Istanbul is one of the oldest and largest covered markets in the world. It has 60 streets that house almost 4000 shops (some say its 3000 while the others claim it is 5000 shops).
It is a bustling shopping district that caters to shoppers from all over the world including Turkey. It is also one of the most popular tourist sites in Istanbul given its location, architecture, history and shopping.
It is said that at its prime, the market was locked down and guarded by more than a hundred soldiers every night, like a fortified castle. Today, Grand Bazaar Istanbul is well known for its jewellery, hand-painted ceramics, carpets, embroideries, silks, spices and antique shops.
Many of the stalls in the bazaar are grouped by type of goods, with special areas for leather, gold jewellery and the like.
When in Grand Bazaar you are accosted by the merchants. They always sound very warm and inviting and often get offended if they feel that you have wasted their time. This happened to us during our walkthrough with a merchant at a Turkish Delight (local sweets) shop who turned aggressive when we decided not to buy from him.
Most of the times, we ignored the over-aggressive ones with a simple No! Thank you and walked on.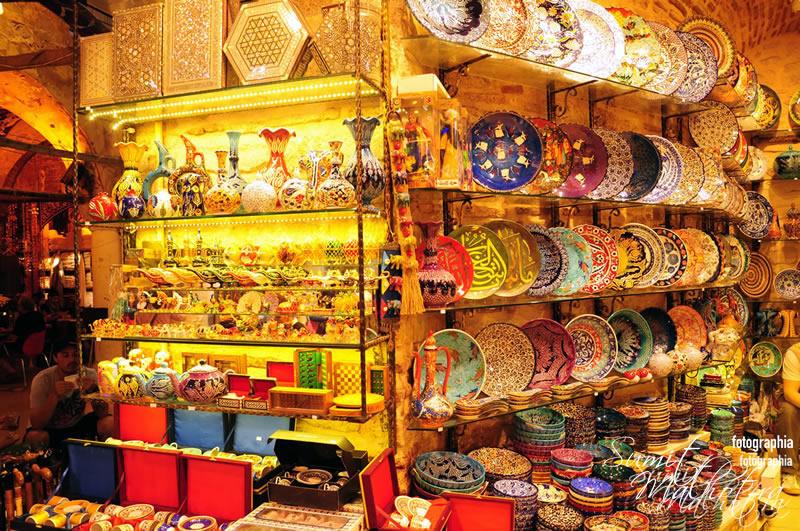 Many other merchants we interacted with were humble, jovial and eager to display and sell their wares. One even went on to sing; "Mera Joota hai Japani" – a popular number from Shri 420, a Raj Kapoor movie.
We negotiated well and did some business with this kind, old gentleman with a really funny bone.
If you are a serious shopper and want to pick up loads of interesting stuff, you will need almost a day to cover the Grand Bazaar. Its highly recommended that you buy things like souvenirs – fridge magnets, Evil Eyes, Turkish Delight, Lamps or Lampshades, Ceramics, Spices & Silver Jewellery of Turkish Designs from the Grand Bazaar, Istanbul.
Check out some pics of the Grand Bazaar Istanbul
Read more about Turkey.