Bosphorous Istanbul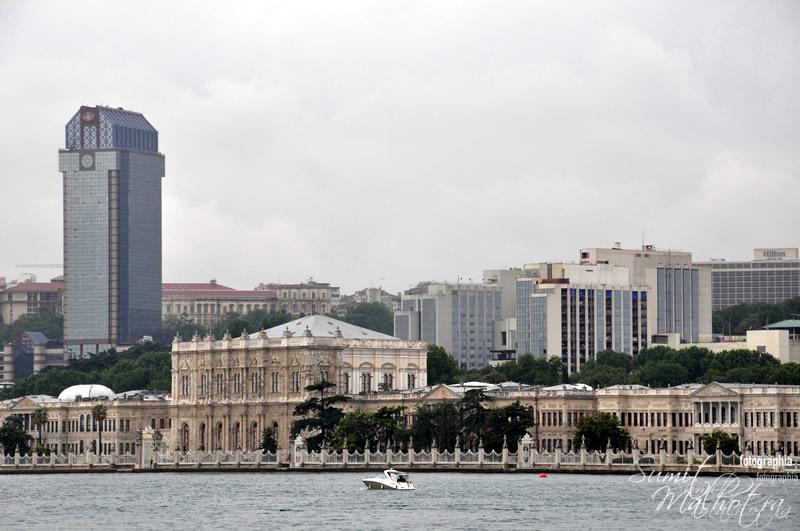 Bosphorous is one of the main attractions and highlight of Istanbul. And, Istanbul Turkey is a city of sights. Also called the Strait of Bosphorus, the strait forms part of the boundary between European and Asian sections of Istanbul. The Bosporus connects the Black Sea with the Sea of Marmara. It is the world's narrowest strait used for international navigation.
The Strait of Istanbul is a narrow, natural strait and an internationally significant waterway located in northwestern Turkey. It forms part of the continental boundary between Europe and Asia and divides Turkey by separating Anatolia from Thrace. It is the world's narrowest strait used for international navigation.
The Bosphorus is also one of the world's most beautiful and romantic waterways, eulogized by Byron and many other travellers. The name Bosphorus is derived from the mythical name of Io, the favourite of Zeus. Zeus had to turn her into a cow in order to protect Io from his jealous wife Hera, and it actually means "the river of the cow ".
The Bosphorus is also known as "Strait of Constantinople", or as "Istanbul Strait".
Most of the shores of the strait are heavily settled, straddled by the city of Istanbul's metropolitan population of 17 million inhabitants extending inland from both coasts.
Views from the Bosphorus – Water Mansions of Istanbul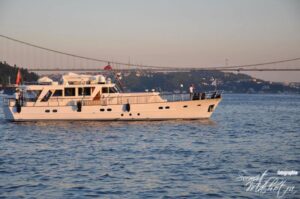 The Bosphorus has 620 waterfront houses (yalı). They are also called the Water Mansions of Istanbul or "Bogazici Yalilari". These were built during the Ottoman period along the strait's European and Asian shorelines.
The facades were traditionally made of wood with panoramic windows and suspended balconies and were generally painted a reddish-brown. The later ones are paler with more elaborate detailing mimicking the spare-no-luxury opulence of European Baroque architecture.
These properties with cross-continent views are now prized pieces of real estate. Some reputed to be in the price bracket of over $100 million!
Ottoman palaces such as the Topkapı Palace, Dolmabahçe Palace, Yıldız Palace, Çırağan Palace, Feriye Palaces, Beylerbeyi Palace, Küçüksu Palace, Ihlamur Palace, Hatice Sultan Palace, Adile Sultan Palace and Khedive Palace are within the view of the Bosphorus.
Buildings and landmarks within view of the Bosphorus include the Hagia Sophia, Hagia Irene, Sultanahmet Mosque, Yeni Mosque, Kılıç Ali Pasha Mosque, Nusretiye Mosque, Dolmabahçe Mosque, Ortaköy Mosque, Üsküdar Mihrimah Sultan Mosque, Yeni Valide Mosque, Maiden's Tower or Kul Kulesi, Galata Tower, Rumelian Castle, Anatolian Castle, Yoros Castle, Selimiye Barracks, Sakıp Sabancı Museum, Sadberk Hanım Museum, Istanbul Museum of Modern Art, Borusan Museum of Contemporary Art, Tophane-i Amire Museum, Mimar Sinan Fine Arts University, Galatasaray University, Boğaziçi University, Robert College, Kabataş High School, Kuleli Military High School.
A trip to Istanbul is not complete without a cruise over the Bosphorus. Here is a rundown of our "Short Circle Bosphorus Cruise". Have fun cruising over the Bosphorus and check out some amazing sights of Istanbul in our video.