Kulfa & Indian Desserts
Besides its rich cultural tradition and heritage, what makes India immensely famous worldwide are the diverse cuisines it offers. And, when it comes to Indian desserts, no one can beat the many varieties of sweets India boasts of made from a whole lot of ingredients.
Most of the Indian desserts are prepared using milk/ condensed milk, alongside cardamom, nuts, pistachio, cashew nut, walnut, and many other additives for flavour.
The northern (laddu, Kaju Katli), southern (Mysore Pak, double ka meetha), eastern (rasgulla, sandesh), and western parts (basundi, modak) of India each have their specialities. This brings us to Amritsar.
The Golden City of Punjab, Amritsar, is surrounded by river Beas. It is a holy city and holds a very significant place in the hearts of Sikhs. The Golden Temple and the Jalianwala Bagh are the most visited tourist attractions. Amritsar is a place for foodies.
People here are fond of all kinds of Indian desserts, cakes, ice-creams, etc. however, Kulfa often stands out.
A One Kulfa Amritsar INA Colony Queens Road Amritsar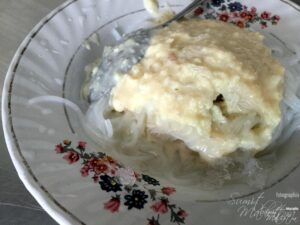 Kulfa is an Urdu word for purslane, a succulent green leafy vegetable.
Kulfa gosht is a popular dish among Hyderabadi Muslims, originating in Hyderabad, India. The combination of purslane with lamb is a unique fusion by Hyderabadi Muslims.
However, what we are talking about here is not the same. It is actually popular of many Indian desserts from the city of Amritsar, Punjab.
Kulfa here refers to the rich, delicate dessert from the city of Amritsar. The best is available at A One Kulfa Amritsar. One of the best alternatives to eating ice creams in summers is Kulfa of A-One.
Amritsar is a city for foodies. It offers a great culinary experience. The sheer diversity of food can get one really excited here. I love Amritsari street food. The city is home to a variety of street-side vendors selling the freshest, hottest and richest versions of almost everything.
You can expect a refreshing glass of lassi to silky, sweet kulfa, to buttery kulchas, to Mutton chops and Fried Fish Amritsari and a melange of delightful spicy gravies.
I feasted on it at A-One Kulfa during my last visit to Amritsar. It left me more filled than fulfilled. I was craving for more but my stomach didn't allow any more of it.
Kulfa is all about layering richness
Making a Kulfa is an art (check out the video on top). It is intricate and balances a multitude of ingredients. So what is it really? The phirni comes out of the fridge and sliced into three portions.
Dropped upon the bed of phirni is a huge dollop of badam pista kulfi that is scooped out of a huge brass pot.
This is topped off with lacche or faluda, rabri, some crushed ice, gun katira along with the mild essence of rooh kewra. Anything less than this doesn't qualify for being a Kulfa.
A-One-Kulfa is a small sparsely furnished shop with limited seating. Since the sweet stuff is lying in the open, it has flies hovering around. If you are very particular about food hygiene, you may not like it. But these chaps belt out the greatest dessert possible in Amritsar.
This delicacy at A-One-Kulfa, Queens Road Amritsar is not to be given a miss if you are around there. Be sure to try it and come back to tell us what did you feel about it.
Happy eating at A-One-Kulfa!
Finally! To Sum It Up
A more than fabulous of Indian desserts
Kulfa, the larger and cut shaped version of kulfi, is well served here with the rich flavour of fresh rabri and a generous amount of ground almond and pistachio.
Balanced with refreshing fresh falooda and splashes of good quality kewda water. This explains the ever packed crowd each night in their humble roadside stall.
It is perfectly sweet and trust me if u have a sweet tooth you will need more than one plate to satisfy your craving. They are serving happiness in a plate.