Mango Lassi Recipe - Aam ki Lassi | How to make Mango Lassi
Also known as Aam ki Lassi
Creamy Mango Lassi recipe made with Alphonso mangoes, yoghurt and touch of cardamom! Traditionally relished as a refreshing beverage drink during the Summers or perhaps after a spicy lunch or dinner. Aam ki lassi is one such popular variation is highly popular with Indians and the Indian diaspora settled overseas.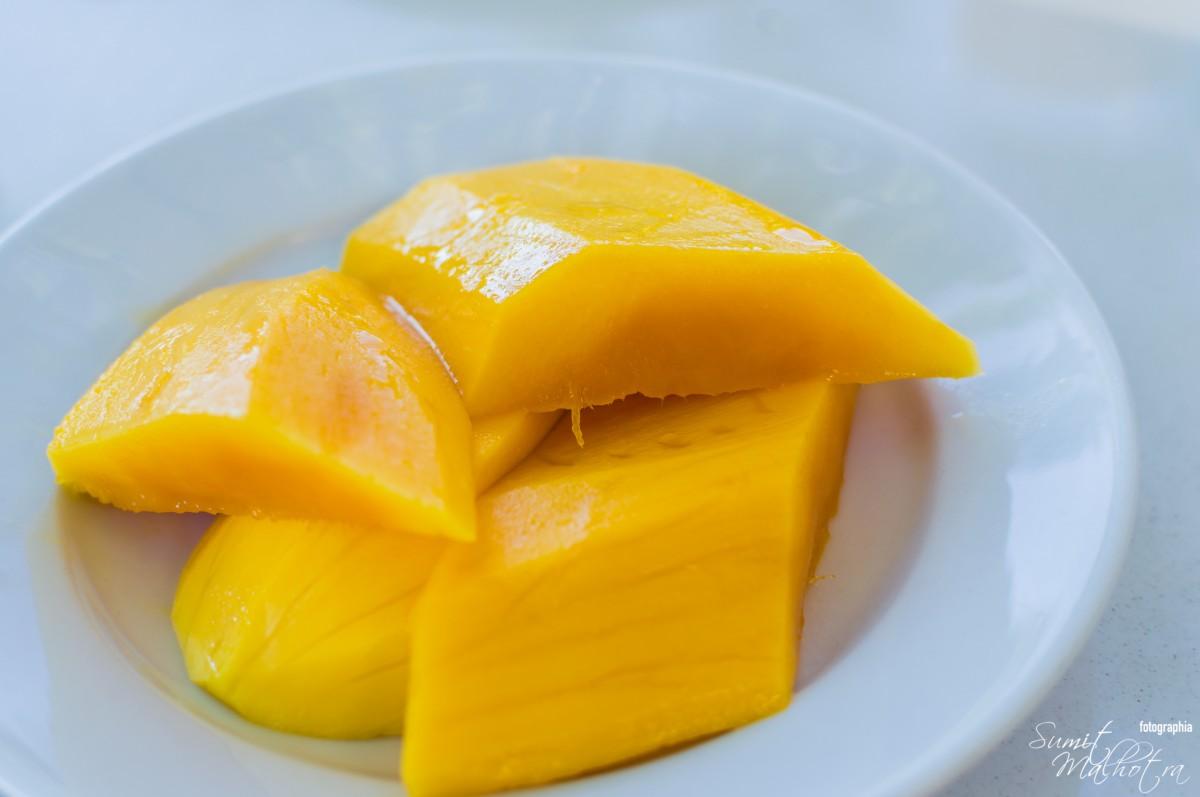 Drink it for breakfast, as a mid-afternoon snack, serve it for dessert after a spicy chicken curry! This 6-ingredients only Mango Lassi recipe is sweet, nutritious and beyond refreshing on a hot summer day!
Making something like this mango lassi takes less than 5 minutes in the kitchen and is a great way to start the day on the right foot.
This is a great drink for breakfast as it has the probiotics and protein of yoghurt, with some fibre and vitamins from the mango, and not a whole ton of sugar like smoothies.
So! A Mango Lassi .. Eh!
And, why not? A mango lassi like this one beats any sugary treat you may want because it's cold, refreshing, incredibly smooth and super fruity. It hits all your senses at once! And if you don't feel like having it for breakfast, you can serve it as a dessert.
Enjoy this summer drink while fresh mangoes are still in season.
Mango Lassi Variations
What's also great about lassi is that it is just as versatile as smoothies. You can swap one fruit for another, add your favourite spice or spices, a squeeze of lemon juice, etc. The options are literally endless!
Can I Make Aam ki Lassi Recipe Vegan?
Yes, definitely! You can use a vegan yoghurt for making vegan mango lassi.
You can also add some coconut milk instead of regular milk to this version. The drink comes out a little too thick with just mango and yoghurt so coconut milk helps to dilute it. And, also because coconut milk adds a nice layer of richness!
Ingredients
| | | | |
| --- | --- | --- | --- |
| No. | Ingredients | What kinds? | How much? |
| 1 | Mango Pulp | Alphonso | Quarter Cup |
| 2 | Milk | Full Cream | 2 Tablespoons |
| 3 | Sugar | | 1 tablespoon |
| 4 | Cardamom Powder | | A Pinch |
| 5 | Yoghurt | Chopped | 1 Cup |
| 6 | Pistachio Nuts | Chopped | 4-5 |
Instructions
Get your ingredients ready.
Put mango, yoghurt, milk, sugar and cardamom into a blender and blend for 2 minutes.
If you want a more milkshake consistency and it's a hot day, either blend in some ice as well & serve over ice cubes.
Sprinkle with a tiny pinch of ground cardamom to serve.
The lassi can be kept refrigerated for up to 24 hours.
Add cardamom powder and pistachio nuts for garnish on top.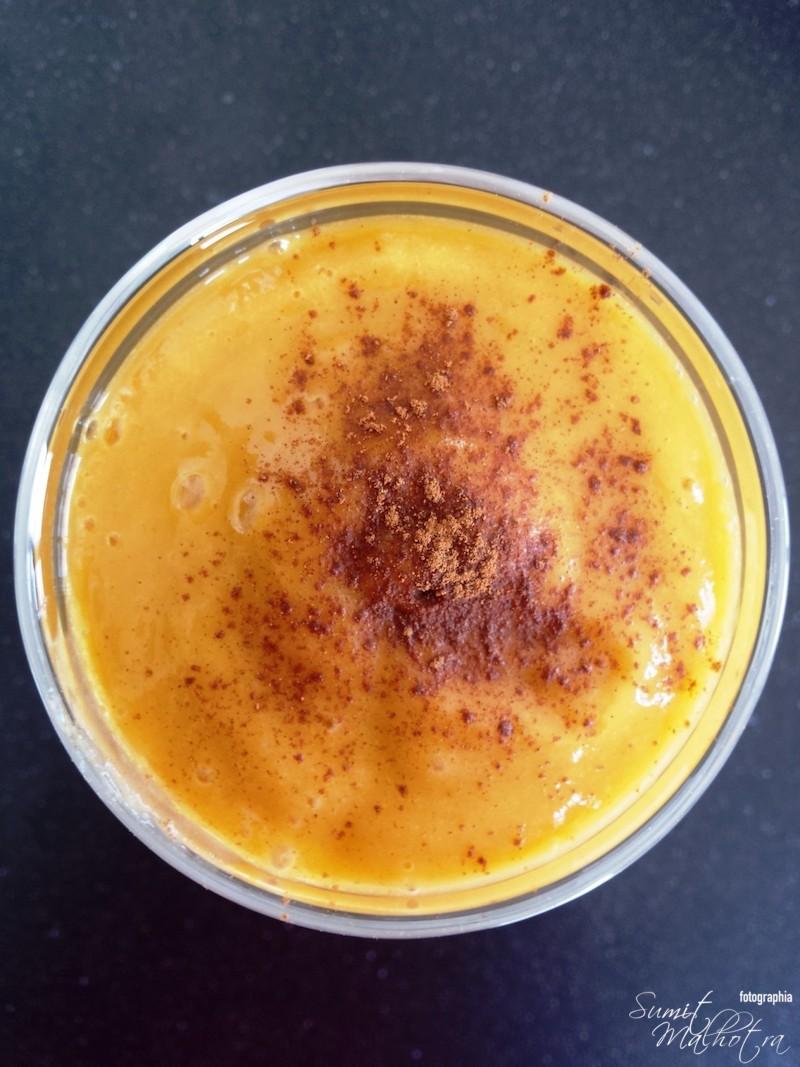 Recipe Notes - Mango Lassi Recipe
Depending on how ripe and sweet your mango is, or if you are using canned and already sweetened mango pulp, you will need to add more or less honey or sugar to the mango lassi.
choose sweet mangoes Alphonso, Badami, Neelam, Raspuri and Kesar for a creamy and rich mango lassi recipe.
If you have cardamom pods, crush the pods to remove the seeds, then grind the seeds with a mortar and pestle.
You can try this lassi with other ripe, seasonal fruits too! Peaches, berries, nectarines would all be good.
You can start your day with this lassi. You can also serve mango lassi chilled with or after hot meals. It is very refreshing in summers.
FINALLY, TO SUM IT UP
The best time to prepare this mango lassi is obviously during mango season. Alphonso mangoes are my favourite so I have used them here. Remember to avoid mangoes that are stringy for mango lassi recipe. Do chill the lassi after preparing.
STAY CONNECTED
If you like this article, you can let us know in the comments below or on social media using #gosumitup and tag me @gosumitup. I am always happy to read your feedback and if you liked the dish or if you made the dish. 🙂
Better still, take a picture and post it on Instagram and tag us as #gosumitup
Connect direct – You can also connect with me directly on my Instagram and Facebook or on Pinterest.
And, keep visiting us for more of such awesomeness. Do bookmark gosumitup.com into your web browser now or simply subscribe to our browser notifications.