Health Benefits of Coriander Seeds or Sookha Dhaniya
Coriander is a small, hollow-stemmed plant in the Apiaceae family, in the genus: Coriandrum. Its scientific name is Coriandrum sativum.
Health Benefits of Coriander Seeds are numerous. And, so is its value in feed. It is pleasant, aromatic and spicy.
Its seeds have been found utility since ancient times in cooking as well as in various traditional medicines.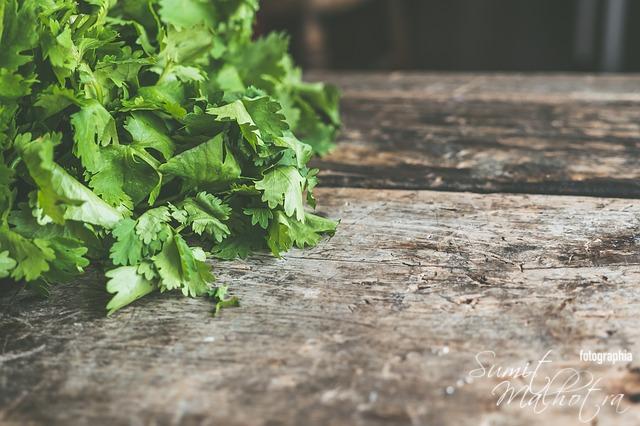 Coriander seeds are either used in whole seed form or ground into a powder to add unique flavour and medicinal value to your food.
Spices are the soul of Indian cooking. Whether it is a simple or special dish, the use of some type of spice imparts a unique flavour to the recipe it is added to.
In addition, these spices are also used for health and medicinal purposes, help in digestion and provide many beauty aids.
Dhaniya seeds are one such spice that is used in most Indian dishes because of its flavourful, cooling and medicinal properties. Needless, to say that not just culinary, health benefits of coriander seeds are also miraculous.
Coriander is native to South-Eastern Europe and grown extensively all over Europe, the Middle East, China, India, and Turkey. Let's look at some significant health benefits of coriander seeds.
Health Benefits of Coriander Seeds or Sookha Dhaniya
Dhaniya seeds possess many plant-derived chemical compounds. They are known to have anti-oxidant, disease-preventing, and health-promoting properties.
The distinct aromatic flavour of coriander seeds comes from essential volatile oils and fatty acids. Some important fatty acids in the dried seeds are petroselinic acid, linoleic acid (omega 6), oleic acid, and palmitic acid.
Coriander seeds also contain essential oils such as linalool (68%), a-pinene (10%), geraniol, camphene, terpene, etc. These active principles are responsible for digestive, carminative, and anti-flatulent properties of the seeds.
As in other spices, coriander is also rich in dietary fibre. 100 g seeds provide 41.9 g of fibre, much of this is metabolically inert insoluble content.

Dietary fibre increases the bulk of the food by absorbing water throughout the digestive system. This aids in smooth bowel movements.

Moreover, dietary fibres bind to bile salts (produced from cholesterol). They decrease their re-absorption in the colon, thus help lower serum LDL-cholesterol levels.

Together with flavonoid antioxidants, fibre composition of coriander helps protect colon mucosa from cancers.

Coriander seeds are an excellent source of minerals like iron, copper, calcium, potassium, manganese, zinc and magnesium.

Copper is essential for the production of red blood cells. Iron is essential for cell metabolism and red blood cell formation.
Zinc is a co-factor in many enzymes that regulate growth and development, sperm generation, digestion and nucleic acid synthesis.
Potassium is an important component of cell and body fluids that helps controlling heart rate and blood pressure.
The human body utilizes manganese as a cofactor for the important antioxidant enzyme superoxide dismutase. No wonder the health benefits of coriander seeds are so profound.

Unlike other dry spice seeds that lack Vitamin C, coriander seeds contain an ample amount of this antioxidant vitamin. 100 g of dry seeds provide 21 mg or 35% of RDI of Vitamin C.
Furthermore, the seeds are the storehouse of many vital B-complex vitamins like thiamin, riboflavin, and niacin.

Good for Diabetics: Coriander seeds are very good for patients of diabetes as it helps in maintaining a healthy blood sugar level by stimulating the production of insulin. Diabetic patients should consume it on a regular basis for the best results.
Important
Coriander seeds, as well as its oil, are readily available in the markets throughout the year. Good-quality coriander seeds should release pleasant, slightly peppery flavour when squeezed between index and thumb fingers.
At home, store seeds in a cool, dry, dark place, in airtight containers. This way, they stay well for many months.
---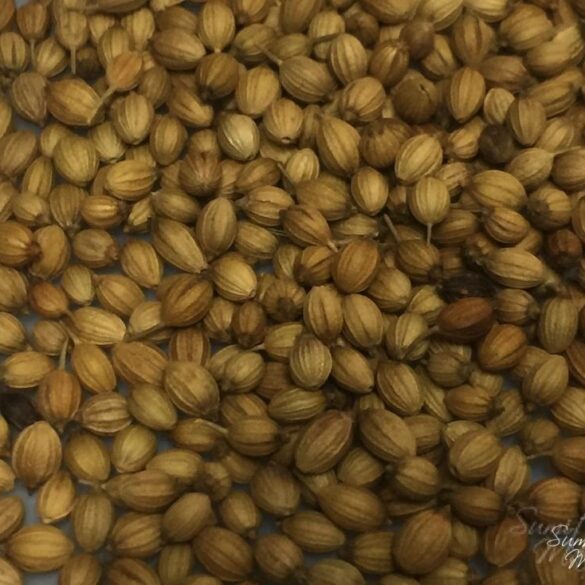 Coriander Seeds - Coriander Powder Recipe | Homemade Coriander Powder Recipe
Coriander Seeds - Coriander Powder Recipe | Homemade Coriander Powder Recipe - How to Make Coriander Powder at Home. Making Coriander powder at home. This is how you make fresh coriander powder from coriander seeds.
Ingredients
500

gram

Coriander Seeds (Sookha Dhaniya)

1

teaspoon

Granulated Sugar
Instructions
Dry roast coriander seeds for 6 to 7 mins on medium heat till it changes its colour and smells nutty and fragrant.

Move it to a plate to cool completely.

Take it in a blender and powder fine with granulated sugar.

Remove and store it into a glass container
Notes
Roast coriander seeds on a low to medium heat so it doesn't get burned.
Keep stirring while roasting the seeds
Remember to cool the coriander seeds before grinding.
You can store this in an air tight container for over a month.
Always use a dry spoon to take coriander powder from the container.
FINALLY, TO SUM IT UP
Health Benefits of Coriander Seeds | Health Benefits of Dhaniya Seeds
INDIAN SPICES & THEIR HEALTH BENEFITS
STAY CONNECTED
If you like this article, you can let us know in the comments below or on social media using #gosumitup and tag me @gosumitup. I am always happy to read your feedback and if you liked the dish or if you made the dish. 🙂
Better still, take a picture and post it on Instagram and tag us as #gosumitup
Connect direct – You can also connect with me directly on my Instagram and Facebook or on Pinterest.
And, keep visiting us for more of such awesomeness. Do bookmark gosumitup.com into your web browser now or simply subscribe to our browser notifications.