Koshimbir Recipe - The Maharashtrian Kachumber Salad Raita
Koshimbir can also be known as Kakadichi Koshimbir (Cucumber) or Mulyachi Koshimbir (Radish).
Koshimbir in the Marathi language means raita or salad. Koshimbir raita is usually prepared with Tomato & Onion or Cucumber as the main ingredients. The extension of delicious Maharashtrian koshimbir recipe over Punjabi kachumber is that the traditional Maharashtrian style tempering is poured over the mixture.
This Koshimbir recipe with Tomato & Onion is a delicious accompaniment to almost any meal. It can be prepared easily and makes for a nutritious side dish to any meal.
Although made daily in many households, Koshimbari is also made for festivals such as Navaratri and Ramanavami and can feature at weddings.
A typical Maharashtrian thali is incomplete without a koshimbir served by its side.
Koshimbir recipe – Salad or Raita
Interestingly, koshimbir recipe can be with or without the addition of yoghurt. This versatility can turn it into a salad or raita.
The best part about our koshimbir is that the dressing or the salad overall does not contain too many calories. It is highly nutritious too.
Tomatoes are an excellent source of Vitamin C and beta-carotene, a very good amount of mineral Manganese and a good amount of Vitamin E. Regular consumption of tomatoes reduces the risk of heart disease.
Onions are a very good source of vitamin C and a good source of dietary fibre, Vitamin B6, Folate, Potassium and Manganese. Onions have antioxidant and anti-inflammatory effects. They have been linked to a reduced risk of cancer, lower blood sugar levels and improved bone health.
Yoghurt, Peanuts and the ingredients like curry leaves, cumin & mustard seeds in the tempering further add to the nutrients of this delicious koshimbir recipe.
I particularly enjoy Koshimbir it is served with a rice dish like pulao or biryani. The rice dish would be hot and spicy whereas the Koshimbir would have a cooling effect. The same logic goes well with raitas as well.
Now coming to this easy no-cook raita recipe, it's a dish that anyone can prepare. In a mixing bowl add yoghurt and whisk it. Add chopped onions, tomatoes, crushed peanuts, sugar.
Temper curry leaves, green chillies, mustard seeds and cumin seeds with hing in a tadka pan and add this to the koshimbir recipe mixture. Mix it all together. Serve chilled.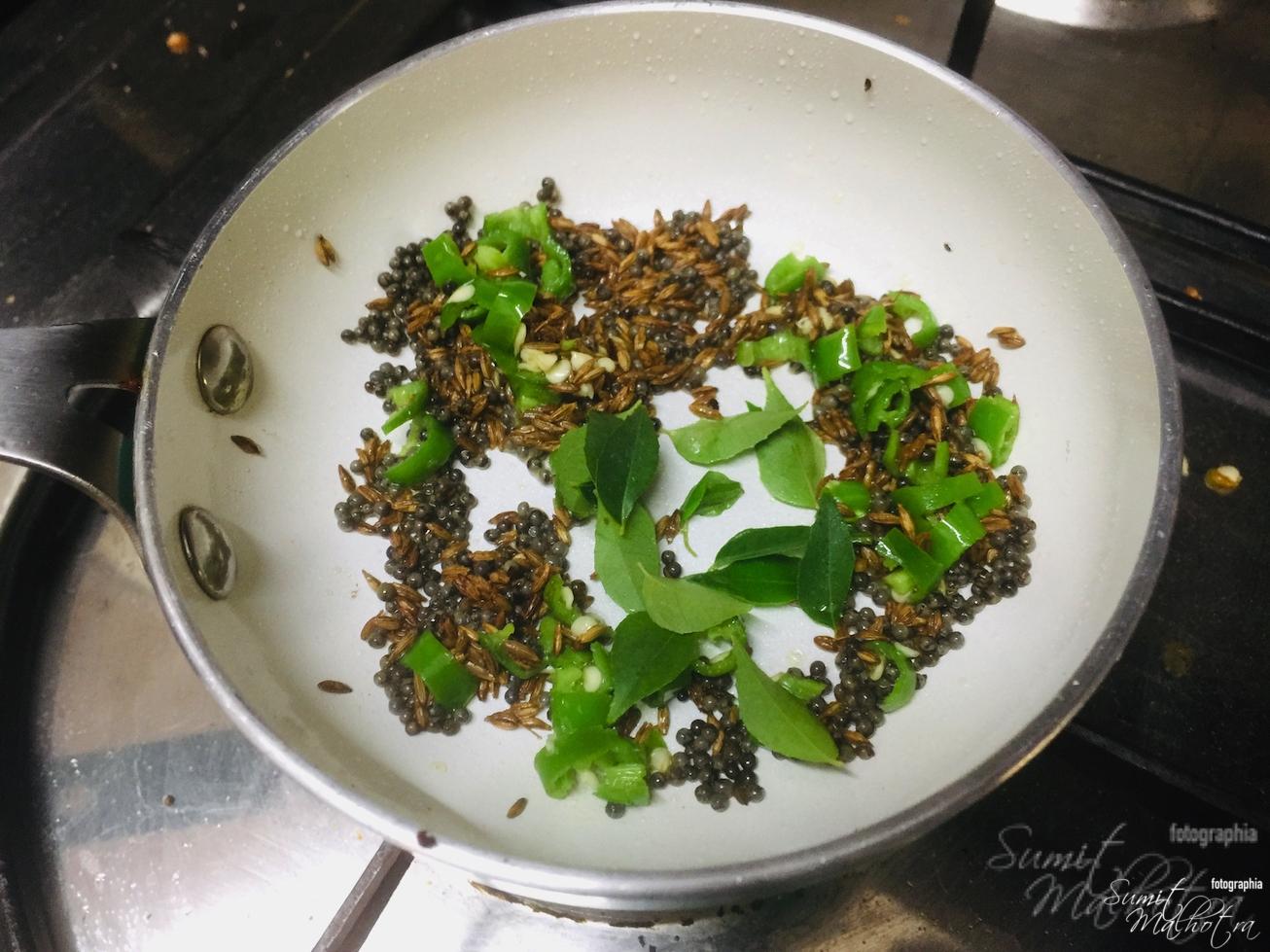 Step by Step Recipe - How to make Koshimbir?
Recipe Notes - Koshimbir Recipe
Add hing just before you are about to remove the tadka from the flame.
Adding salt just before serving will prevent the onions from leaving the water into the curds. So, add salt just a couple of minutes before serving.
You may want to garnish your koshimbir with some roughly chopped coriander leaves just before serving it.
Serve koshimbir as an accompaniment to your main meals. It pairs well with Biryani or Pulao.
STAY CONNECTED
If you like this article, you can let us know in the comments below or on social media using #gosumitup and tag me @gosumitup. I am always happy to read your feedback and if you liked the dish or if you made the dish. :)
Better still, take a picture and post it on Instagram and tag us as #gosumitup
Connect direct – You can also connect with me directly on my Instagram and Facebook or on Pinterest.
And, keep visiting us for more of such awesomeness. Do bookmark gosumitup.com into your web browser now or simply subscribe to our browser notifications.