Classic French Toast | How to Make French Toast - A Simple Recipe
Also known as Eggy Bread, Bombay Toast, German Toast, Gypsy Toast & Poor Knights (of Windsor)
Everyone loves a French Toast. And, when there is so much love, there are as many variants too. A French toast is served as a sweet as well as a savoury dish.
Milk, sugar, vanilla or cinnamon are commonly added before pan-frying a sweet Classic French toast. And, then it may still be topped with caster sugar, butter, fruit, or maple syrup.
On the other hand, a savoury French toast is generally fried with a pinch of salt and/or pepper, and can then be served with a sauce such as ketchup or mayonnaise.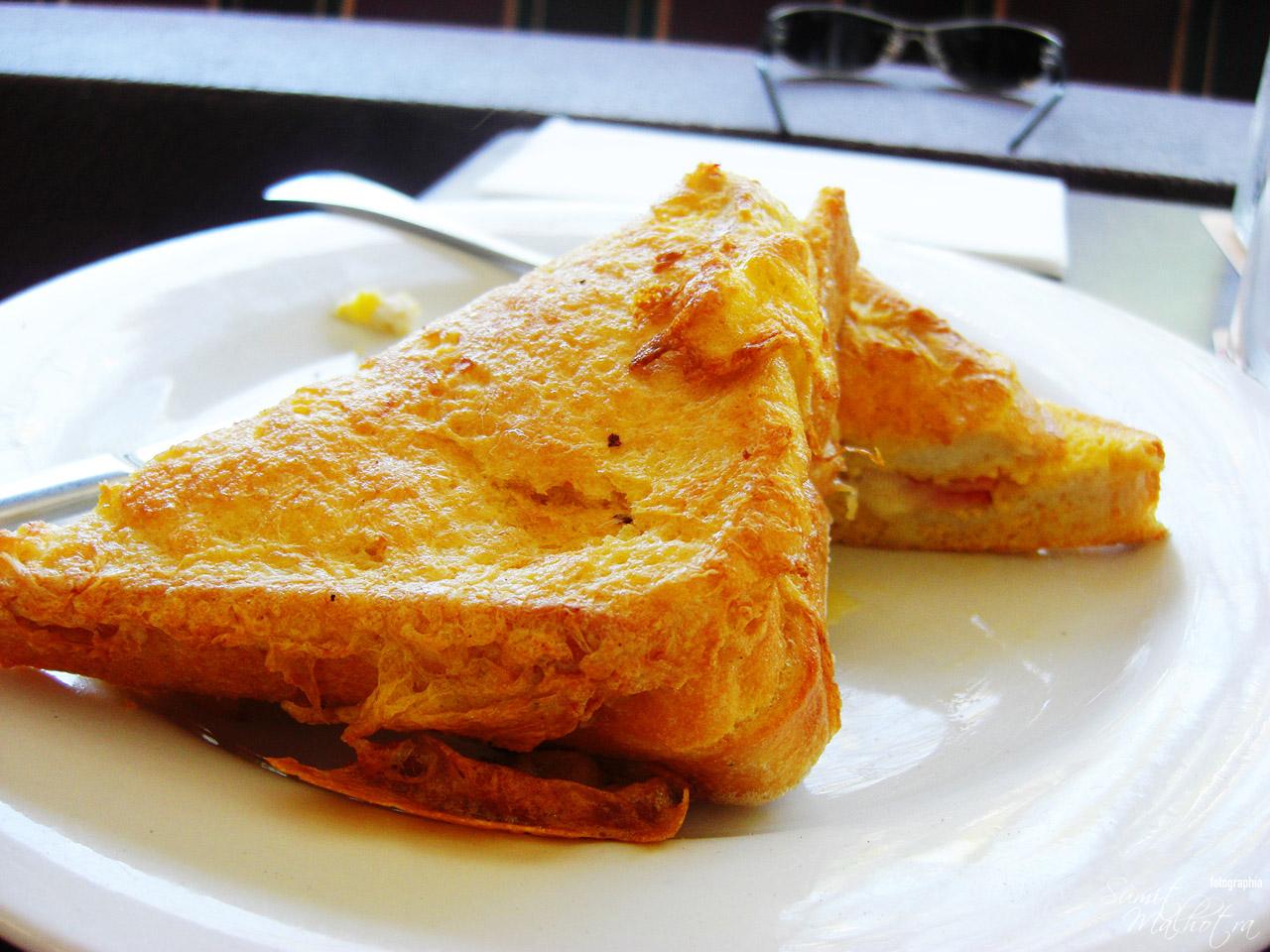 This is the best classic French Toast recipe and it's so easy to make. This classic breakfast recipe features sweet egg-soaked bread simply cooked in a pan and served with your favourite toppings. Be creative, and use the toppings that you like as per your taste rather than what a recipe prescribes.
This great breakfast recipe actually dates back centuries ago but the true origin is not known. Since just about every country has its own version of this dish, it's hard to point out where it came from exactly.
So its best to make your own classic french toast and use the recipe as an inspiration.
---
CLASSIC FRENCH TOAST OR PAIN PERDUE
In France, a classic french toast is actually called "pain perdu," which means "lost bread" and refers to the stale, leftover bread used in a french toast that would have otherwise been thrown away, or "lost." The French consider "pain perdu" a dessert, not a breakfast food.
So, a slightly stale bread will guzzle up the custardy batter, which is ideal for making great French toast. But if you don't want to wait till the bread grows old, go ahead with the fresh one.
Ingredients
| | | | |
| --- | --- | --- | --- |
| No. | Ingredients | What kinds? | How much? |
| 1 | Eggs | | 4 No. |
| 2 | Milk | | 1/2 Cup |
| 3 | Salt | | 1 Pinch |
| 4 | Caster Sugar | for drizzling | 1 Tablespoon |
| 5 | Cinnamon Powder | | 1 Teaspoon |
| 6 | Maple Syrup | for drizzling | 1 Tablespoon |
| 7 | Butter | | For frying |
| 8 | Vanilla Extract | | 1 Teaspoon |
| 9 | Bread | | 8 Slices |
Instructions
Whisk eggs, milk, salt, caster sugar, vanilla extract, and cinnamon powder in a

flat pan

.

Place a bread slice into the egg mixture and flip to well coat both sides of the bread.

Melt butter in a large

skillet

or on a griddle.

Place bread slices in skillet or on the griddle.

Cook on medium heat until golden brown on each side, about 2-3 minutes.

Drizzle on with some maple syrup and caster sugar.

Serve immediately.
Additions & Variations - Classic French Toast Recipe
You can use spice sprinkles like cinnamon or a touch of nutmeg
The toppings can be like blueberries, maple syrup, bananas and strawberries and more
In Hong Kong, a deep-fried version of French toasts is popular. They make it like a sandwich with a sweet filling.
In Spain, it is had as a dessert cooked during the week of Lent.
Almond milk is a great substitute if you want to pass dairy.
Recipe Notes - Classic French Toast Recipe
Preheat the pan completely before starting to batter the bread.
The heat should be at medium-low because the outside of the bread cooks very fast and you want inside to be cooked through as well.
You can use heavy cream instead of milk as well. Heavy whipping cream makes the egg mixture thicker rather than watery like it is with milk.
Use thick slices of bread between 1/2 and 1 inch thick. But, you can use whatever you have on hand!
If you leave your bread in the egg mixture for an extended amount of time, it will absorb more liquid and take longer to cook through.
FINALLY, TO SUM IT UP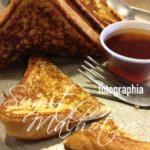 Bread and syrup are a beautiful thing. Start your morning off right with one of this easy, homemade classic French toast recipe. It is well browned and crispy on the outside and creamy on the inside. Give it a touch of sugar with honey and maple syrup on the top and enjoy a great day.
STAY CONNECTED
If you like this article, you can let us know in the comments below or on social media using #gosumitup and tag me @gosumitup. I am always happy to read your feedback and if you liked the dish or if you made the dish. 🙂
Better still, take a picture and post it on Instagram and tag us as #gosumitup
Connect direct – You can also connect with me directly on my Instagram and Facebook or on Pinterest.
And, keep visiting us for more of such awesomeness. Do bookmark gosumitup.com into your web browser now or simply subscribe to our browser notifications.